I would like to invite interested builders to take part in a discussion around my Raptor MK-1 Design. I have the basic design and performance figures as best I can. I derived the figures using the John Roncz design papers that was published in Sport Aviation from November 1989 for about six months. I have also found EXCEL spread sheets derived from those publications, but I am not sure that this site is still available. You can try and get them here.
I have a copy of it and If anyone can supply me with John Roncz's e-mail, I will contact him and get his permission to make it available on my site.
These spreadsheets are suited to normally configured aircraft. I had to make some adaptations to suit canards.
The Raptor MK-1
The main objectives are:
| | |
| --- | --- |
| | It must be of single seat configuration. |
| | it must have an inexpensive engine. |
| | It must be of Composite construction. |
| | It must have retractable U/C. |
| | It must be easy to construct with basic home workshop tools. |
If you would like to receive periodical updates on the RAPTOR project, please feel free to register. Your e-mail address will not be distributed.
This page has been viewed
since August 23rd, 2002.

Raptor MK-I

Initial Specifications:

Length 14.22'
Wing Span 21.4'
Canard Span 9.4'
Empty Weight 520 Lbs
Useful Load 380 Lbs
Fuel Capacity 32 US Gal
V stall 50 Kts
V max 245 Kts @ 110 HP
V ne 270 Kts
Stressed 12 G's
Fully Retractable Gear
Forward Hinged Canopy
All Composite Construction
Engine Option 1 - VW Type 4 (2600cc)
Engine Option 2 - Corvair 3100cc
HP 80 - 140
Best LD - 120 Kts
LD - 25:1
Min Descent - 90 Kts @ 410 ft/sec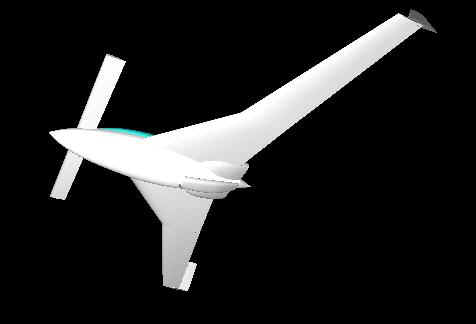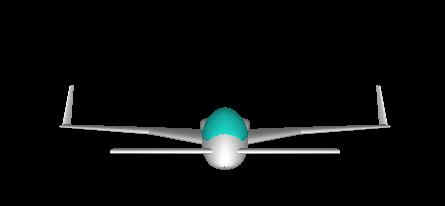 Examples of Corvair Engine conversions